October Socialize
What I worked on:
Brand | Illustration | Motion Design | Graphic Design
As part of the remote experience offerings at Shopify, our team would create a short series of smaller events themed for the month in which they took part. For October, those events were part of the October Socialize.
Events included things like costume contests, carving contests, cooking videos paired with recipes, and movie nights. Because we couldn't lean too hard on a Halloween theme, I decided to instead create a theme around Autumn and to incorporate the cozy warmth that Autumn brings, laced with a bit of spookiness. I kept the illustrations hand drawn, creating each of them within procreate, and would bring some into After Effects to add animation for our video content.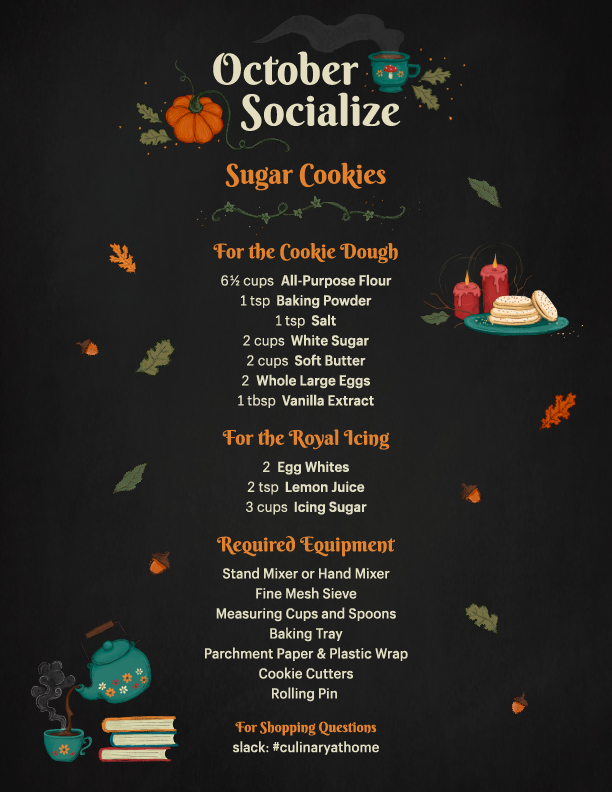 Alongside our cooking videos, we would offer a recipe sheet to those viewing so that they could prep the ingredients ahead of time. Instead of sending a basic text list of ingredients, I would create a fully branded sheet which I found added to the anticipation of the event.